Partners and credits
The Planétarium de Montréal gratefully acknowledges the financial investment by the Department of Canadian Heritage in the creation of this online presentation through its Museums Assistance Program (MAP).

Many thanks to the employees of the Planétarium de Montréal and to the members of the Société d'Astronomie du Planétarium de Montréal (SAPM) for their collaboration throughout the making of Meteorites, Messengers from Space .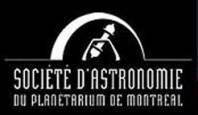 Original concept:
Pierre Lacombe
Coordination, content development and text writing:
Sara Arsenault
Scientific validation:
Pierre Lacombe
André Grandchamps
Translation:
Kathleen Larson
Nancy Dunham
Linguistic revision of French version:
Anne Dansereau-Ménard
Webmaster:
Marc Jobin
Site realization:
Lab)idéeclic !
Photos credits:
Thank to the following scientists, institutions and collectors for their precious contribution to the visual content of the site.
Adam Hupe / Greg Hupe, The Hupe Collection
Andrzej Kozlowski
Alain Carion
Alex Bevan
American Museum of Natural History
André Grandchamps
Arizona Skies Meteorites
Associación Chaqueña de Astronomía
Barringer Crater Company
Bibliothèque centrale, Muséum National d'Histoire Naturelle
Christian Anger
Claude Perron, Muséum National d'Histoire Naturelle – Paris
Comité Consultatif sur les Météorites et les Impacts
Damien Lemay
David A. Hardy
Denis Pagé
Dominique Beauchamp
Doon Valley Golf Club, Kitchener
Eddy Audenaert
Eric Twelker
European Southern Observatory (ESO)
Flandrau Science Center, University of Arizona
France Séguin
Geoff Notkin
Graham Christensen
Graham Wilson, University of Toronto
Hans Betlem, Dutch Meteor Society
Holger Pederson
Hugues Leroux, Laboratoire de Structure et de Propriétés de l'État Solide, Université des Sciences et Techniques Lille
Insectarium de Montréal
J.D. Fernie, University of Toronto
James V. Scotti, Spacewatch Project, University of Arizona
Jeff Gillis
Jeff Kuyken
Jeffrey C. Wynn
Jeff Smith
Joël Leblanc
Joel Schiff, Meteorite Magazine
Juan Carlos Casado
Les Éditions Albert-René, Goscinny - Uderzo
Marc Jobin
Mark Bostick
Marlin Cilz, Montana Meteorite Laboratory
Martin Horejsi
Matteo Chinellato
Meteor Crater Enterprise
Michael Blood
Michael Higgins
Michel Maurette, CNRS
Mike Farmer
Monnig Meteorite Gallery
Mr. and Mrs. James Baker
NASA
National Research Council of Canada
O. Richard Norton
Oregon Historical Society
P. A. Bland
Patricia Cavell, University of Alberta
Paul Hodge
Peter Geldar, Musée canadien de la nature
Pierre Lacombe
Provincial Archives of Alberta
R. Pélisson, SaharaMet
R.A. Langheinrich
Ressources Naturelles Canada
Richard Herd
Rob Elliott, Fernlea Meteorites
Robert Haag
Royal Ontario Museum
Saudi Aramco World
Smitsonian Institution
Sophie DesRosiers
Steven Simon, University of Chicago
Tim Heitz, Midwest Meteorites
University of Calgary
University of Western Ontario
V.L. Sharpton / University of Alaska Fairbanks
Walter Brisken
www.meteorpassion.com
All the possible actions were taken to communicate with the authors of the photographs. If, for some reasons, your rights seem prejudiced, communicate with the Planétarium de Montréal.
The informations, photographs and illustrations of this site are subjected to copyright. Anyone wishing to use the content from this website for any purposes (including educational) must obtain prior approval from the Planétarium de Montréal.
The present site is an official virtual exhibition of the Planétarium de Montréal.
The management and content update of the site are under the responsibility of the Planétarium de Montréal.
Meteorites, Messengers from Space is hosted on the Ville de Montréal Internet infrastructures and adheres of this fact to its Code of Ethics, its policy concerning Confidentiality and Security and its policy regarding Rights and Responsibilities.
For more details, consult the Credits section of the Ville de Montréal Web site.
© Copyright Ville de Montréal. All rights reserved.