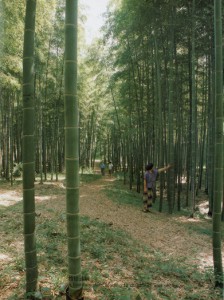 A giant grass
Bamboo belongs to the large family of grasses (or Poaceae), along with wheat, corn and turf grasses. There are more than 1,200 bamboo species around the world, in some 70 genera.
Bamboos are native to Africa, Australia and the Americas, but the largest number of species is found in Asia, with close to 300 of them originating in China.
A plant's species and growing conditions determine its size. The largest bamboos grow in tropical regions, whereas smaller or dwarf bamboos are more common in temperate regions.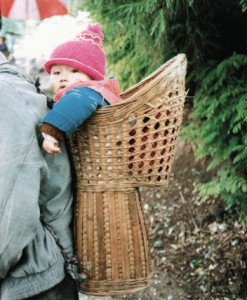 Great strength
One advantage of bamboo is that it grows much faster than a tree.
The woody stems are strong and hard, yet light and flexible. This makes them very popular for making buildings, scaffolding and many other items. The young shoots are edible, as well, when still tender.
In China, seven million hectares are devoted to growing bamboo, in both natural forests and plantations. The stems are harvested after 3 to 5 years-too early and they are too soft, too late and they are less flexible.
The largest bamboo growing in China, in the southern province of Yunnan, is Dendrocalamus sinicus. Its stems are 30 cm in diameter and may grow 30 m tall.