Edible bamboo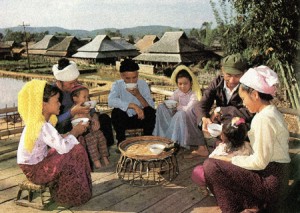 The young shoot of the culm is edible when harvested just before it emerges from the soil.
The shoots are harvested in the morning. A special tool is used to cut them off about twenty cm below the surface. Depending on the species, the shoots appear in spring or fall.
Because the outer sheaths are hard and fibrous, like those of artichokes, the shoots must be boiled, sautéed or roasted and then the sheaths removed to reveal the tender heart. The shoots are also sold pre-cooked in cans. They can be added to different dishes as a vegetable, or eaten cold in a salad.
| The Chinese Garden |
| The Architecture | The Elements | The Activities | The Society of the Chinese Garden |