The Botanical Garden has continued to pursue the same missions over the years: it is a site devoted to conserving plant diversity, an important research centre and a vibrant educational facility.
But its hundreds of thousands of visitors see it primarily as a feast for the eyes and a splendid place to forget their cares.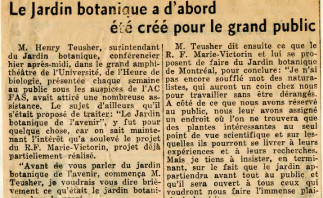 Jardin botanique de Montr?al (Archives)
Description

Newspaper article from Le Canada (Montr?al),
February 12, 1937.