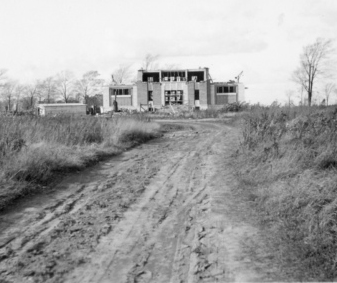 Credits : Jardin botanique de Montréal (Archives)
Description
Did you know that at the turn of the 20th century, the mother house of the Brothers of the Christian Schools stood where the Alpine Garden is today? And that there was a quarry in operation in the northern part of the Arboretum?

What happened in the late 70s to the huge elms towering over the Shade Garden?

The Botanical Garden is a huge site with a history spanning eight decades!

Or should we say histories? For each garden has a fascinating, and sometimes surprising, past.

We invite you to tour the outdoor gardens: a virtual tour guide for the 80th anniversary of your Botanical Garden!
* The link Description refers to the archival description and gives access to the document (print, drawing, photo, film) in its album.