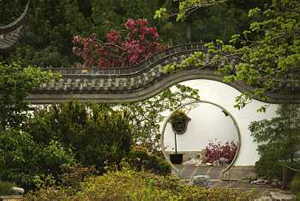 Jardin botanique de Montréal (Michel Tremblay)
Reading the Garden
Symbols are found everywhere, from the two lions at the entrance expressing authority, to the three stars representing prosperity, happiness and longevity, the lotus symbolizing purity, the pine, endurance, and the bamboo, honesty.

But what do you think is the significance of the plum trees that bloom in early spring?
Answer: The ability to see into the future.