Shedding light on Chinese culture
To step over the threshold into the Chinese Garden is to immerse oneself in nature and Chinese culture.

In the mid 1990s, thousands of warmly dressed visitors were enthralled by the exquisite ice sculptures created by Chinese artists. But when several early thaws in a row forced the cancellation of the Harbin Ice and Lights Festival, it gave way to The Magic of Lanterns, an equally colourful celebration each fall.

In summer, the Friendship Pavilion serves as a showcase of Chinese culture, presenting exhibitions on rice, tea, bamboo, silk and more, along with Oriental dance and music performances.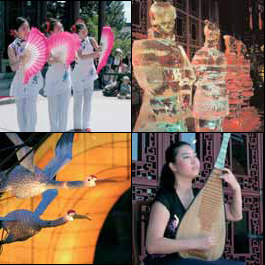 Jardin botanique de Montréal (Michel Tremblay)