Research genes
The Botanical Garden has research in its genes, but not because of any recent genetic engineering.

Marie-Victorin was head of the Université de Montréal botanical Institute when the Botanical Garden was founded, in 1931.

He insisted that research should be one of the Garden's essential missions right from the start, along with conservation and education. With his great vision, he knew that researchers would be very useful to the Garden and would add to its prestige. In turn, the Garden's remarkable collections would provide superb research material.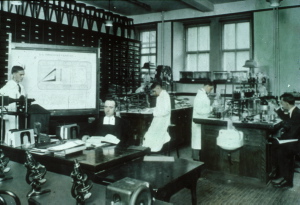 Jardin botanique de Montr?al (Archives)