A "child" of Expo 67
It was in 1967, during Man and His World, that landscape architect Ken Nakajima drew up the plans for a Japanese Garden at the Montr?al Botanical Garden. Times changed, and the project was put on hold for twenty years.

When it finally got the green light, Nakajima touched up his plans and supervised the work, which lasted only a few short months. As he jokingly remarked, it took him twenty years to design the garden, and less than one year to build it!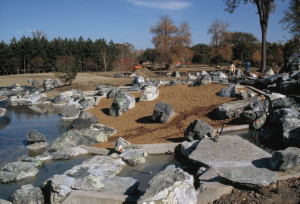 Jardin botanique de Montréal (Archives)