Shrub heaven
At the Montréal Botanical Garden, large shrubs are grown in the Arboretum, but others have a home in this vast Shrub Garden, dating back to 1938. Today it boasts over 2,500 species and cultivars!

The shrubs have traditionally been grouped by genus and family. While this makes sense for experts, it is less interesting for the general public.

So in recent years we have gradually been re-arranging them according to esthetic criteria, to achieve the best of both worlds: scientific rigour and a pleasing layout.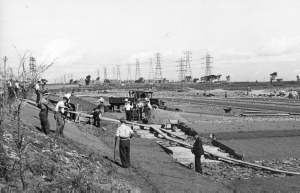 Jardin botanique de Montréal (Henry Teuscher)
Description