Plants that heal, plants that kill
The remains of a palisade (visible in winter) are the only sign of a tiny garden showcasing medicinal plants used by Natives that was once located in the section now known as the "Qu?bec Corner".

Healing plants remain the stars of the show in the adjacent Medicinal Plant Garden and Monastery Garden.

Next to these beneficial plants, it might seem surprising to find a garden devoted to toxic ones. Yet that was how Henry Teuscher, the Botanical Garden's designer, planned it.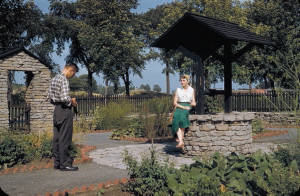 Jardin botanique de Montréal (Archives)