From a physic garden to a botanical garden
In the 16th century, physic gardens where medicinal plants were shown were transformed as European explorers brought plants home from around the globe. This was the start of today's botanical gardens.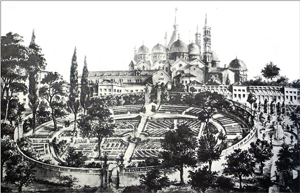 (Domaine public / Public domain)
The Botanical Garden in Padua, Italy, created in 1545, is said to be one of the first European botanical gardens.