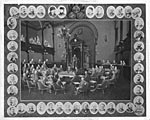 The successive charter revisions in 1874, 1889 and 1899 bore witness to that rapid growth and defined the powers, duties and functions of municipalities even further. In 1874, while still called a corporation, Montréal officially became the "City of Montréal". That same year, it endowed itself with a formal government structure. The office of councillor was abolished and the management of municipal departments was taken over by aldermen committees. They supervised finance, road projects, waterworks, health, markets, police, fire, lighting, parks and crossings, incineration.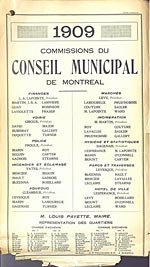 All charter amendments had to be approved beforehand by the provincial government. Even if Montréal was entitled to self-government, the autonomy conferred by the charter was not absolute. Under the British North America Act, which established Canada in 1867, the provinces held the power to regulate city activities on their territory. This explains why Montréal only had the powers conferred by the provincial legislature.
In the nineteenth century, however, that method of operation was not very restricting, and municipalities had extended the scope of their activities. In accordance with the liberal trends of the times, provincial interventions were limited to the essentials. That approach changed progressively as the provincial government became more actively involved in sectors such as roads, labor and health. New structures also had to be set up to control the operation of municipal institutions.