In the Fall of 1961, I was asked by Agriculture Canada to look into the possibility of developing winterhardy and everblooming roses. (...) I knew nothing about roses. This was a blessing because I had no preconceived notion. I had to learn. The easiest way was by observation.



Felicitas Svejda, from: The Canadian Explorer Roses (2008)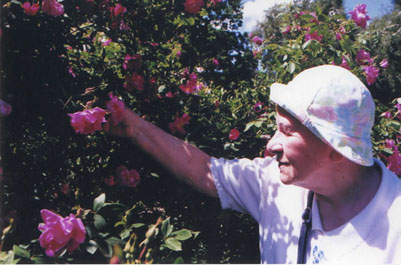 Born in Vienna, Felicitas Svejda (1920-2016) is the creator of the Explorer roses
and of many hardy ornamental shrubs cultivated
in private and public Canadian gardens.
The Montreal Botanical Garden Library is proud to present

Felicitas Svejda: Scientist and rosarian

,
a virtual exhibit showcasing her work and archives.
| | | |
| --- | --- | --- |
| Felicitas Svejda | Hybridization | The flowers of her garden |

Last update : 2016-10-01
All rights reserved / Reproduction forbidden without permission