Events, people and territory
Come and discover Saint-Laurent's three centuries of history! Saint-Laurent, with its history dating back over 450 years, grew from modest beginnings. With these captions, you will be able to go back in time to discover the Saint-Laurent of yesterday and today.

Chronology
Milestones marking the historical development of Saint-Laurent.

People
The builders: the pioneers, founding families, mayors and priests.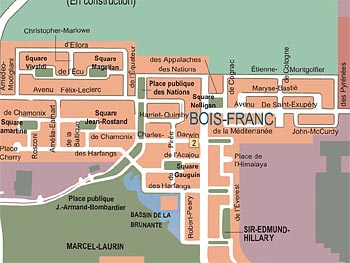 The territory
The main districts, industrial development and interactive maps.

Any reproduction of this site in whole or in part using any means whatsoever is strictly prohibited without the authorization of the Borough of Saint-Laurent.